You are currently browsing the category archive for the 'Uncategorized' category.
Next week I will present at the Agera Digitalt conference in gothenburg. This is a conference about culture industries and their relations to digital media. I will talk about my studies on the video game industry and the business models that have evolved here. There are aspects of this that are unique to this industry, but there are also aspects of these business models that might be able to translate to other cultural industries.
The day after the art's colloquium next week I'm off to London to present yet another paper. This time it's on product and brand placement in movies. The venue is the 19th Academic Design Management Conference as the argument in this paper is that the exposure of products and brands in popular media shapes our understanding of a product, symbolical associations strengthen visual design.
Next week I'm off to Birmingham and the 13th of the lovely International Colloquium on Arts, Heritage, Non-Profit and Social Marketing. This year I am presenting a study of the Swedish Heavy Metal group Mustasch and the production of performing music.
The aim of this article is to explore music performances as part of market making practices (e.g. Callon, 1998; Callon et al., 2007; Cochoy, 2008, 2010). These approaches applid in science studies has had a major impact on social sciences in redefining the meaning of social construction and practices. The impact on market studies has been to retrace the subject, from a study of abstract marketing principles, to market actions – toward what actors and what actions define a market. ANT's concept of a network is that this is not something persistent that exist 'out there', but rather a conceptual metaphor for understanding actors and relationship between these (Latour, 2005). A network is thus always in the becoming, is always being constructed. This is an effect of that ANT "treats everything in the social and natural world as a continuously generated effect of the web of relations within which they are located." (Law, 2009, 141). Read the rest of this entry »
At the SCOS conference next week I am presenting a study by Claudia Schnugg and myself. The paper is about musicians and how they play being musicians. The game of playing a part, just as they play music. The paper should be seen as a play with theses concepts, seeing what will come out of it.
"Your job is to live the fantasiser other only dream about. Don't go in half-heart. Dream big. Live the life." (Drummer A.C. in Rock Star, Warner Bros. 2001)
It has been argued that we humans are the homo ludens, that we a playing being that is both formed by these actions; just as we have formed society through playing. Huizinga (1950/1955) classical exploration of play and society present a trajectory where many (if not most) aspect of society are result of playful interactions at one point. Although play had an important role in forming society Huizinga argue that play now have been relegated to separated spheres, magical circles with no relation to 'real life'. These thoughts were further developed by Callois (1958/2001) in categorizing play and game that further strengthened both the importance and marginalization of play in social life. Read the rest of this entry »
Next week I'm presenting a paper at EGOS on how art travel and are made into political objects.
Creating an artwork is the work of crafting a symbolic representation of society; and, according to Adorno (1991) true art challenges society through its symbolic representation. All arts, it can be argued, are communicating a symbolic meaning of whatever the artist decides. In this sense, aspects of society, and what it means to be human, are translated and inscribed into the object in question – painting, song, art installation, film, video game – leaving the subject itself to interpret these meanings from the art. Artists can thus be understood as symbolic creator (Hesmondhalgh, 2012), leaving imprints in objects – commenting on the state of our society. Read the rest of this entry »
Been an editor for a special issue on video game business models and monetization in Communications & Strategies. This will be avalible in the end of June, chek it out.
This issue of Communications & Strategies is dedicated to the analysis of changes in the video game industry. In particular, this issue examines the changes in business models, in business revenue and prices, changes in markets and in industrial structures. Hence, this issue sets the current dynamics that alter the ecosystem in this area, but also some of the conditions necessary for the development of the videogame industry at the time of its transformation.
Call for Chapters – Edited Book:
THE BUSINESS OF GAMIFICATION
Dymek & Zackariasson (Eds.) (forthcoming/2015, Routledge)
http://business-of-gamification.tumblr.com/
 Download PDF here
We are pleased to invite you to submit a chapter for our book on gamification and business! This is probably one of the first edited books on this subject based on critical and analytical perspectives.
BACKGROUND
The gamification craze in the business world has lasted a number of years and time has arrived to critically examine and analyse the meaning and impact of this trend. Without a paradigmatic definition, a common and tentative viewpoint is that gamification involves the use of game mechanics in "non-game" contexts. The business world has embraced this loosely defined trend with vivid enthusiasm and spawned a plethora of software applications, services, campaigns, products and communication strategies that all claim to be part of the gamification movement. Within a business context an impressive range of efforts have been produced within project management, education, internal/organisational communication, health care, human resource management and marketing. It is the obligation of academia to scrutinise the understanding and use of gamification. Read the rest of this entry »
Tim and I are happy to announce that Routledge has agreed to a contract on a future book on marketing aspects of video game development. The aim of this book is to provide reference material for those 1) studying to be part of the video games industry, those 2) starting up in the video game industry, and those 3) strengthening their position in this industry. By offering a marketing perspective based on a vast array of research and experience in education, this book's aim is to communicate how this knowledge affects the video game industry specifically. Through communicating the basics of marketing and how this can be applied in video game development, this book will unleash the potential in video games to reach a wide audience and appeal.
We're looking forward to present the book to you in 2015!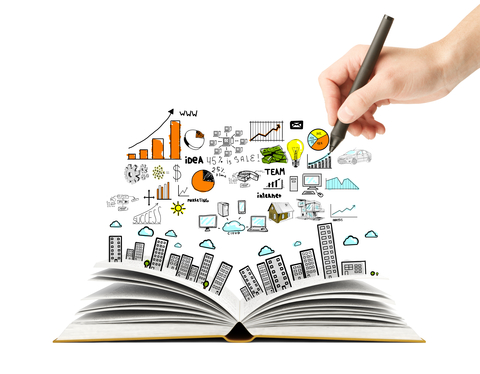 In March I was asked to step in as deputy director for a join research program between the arts faculty and the business school called Business and Design Lab. This research program has both a master in Business and Design, as well as research activities involving both researchers from the arts and researcher from business. Now, we all know that the most interesting research are those projects that exist in the fringe of definitions, on the borders of what areas, or plainly between areas. BDL is design to be just this area. I'm vely priviliged to be part of this until the director is back again.
Last week I spent with the Swedish heavy metal band Mustasch. In order to further explore the culture industries I conducted an ethnographic project, using participant observations to experience touring and playing music. As a field it is very interesting and the observations in many ways also confirmed the understanding I had of this before embaring upon this tour. But there were also another dimension of complexity that I had not expected, of hard work and dedication – to the arts and fans. Hopefully I will be able to explore this in two upcoming papers, one on the practice of celebrity and the other on playing musician. I can only hope this will lead to other interesting projects and papers.