You are currently browsing the category archive for the 'Uncategorized' category.
Tim and I are happy to announce that Routledge has agreed to a contract on a future book on marketing aspects of video game development. The aim of this book is to provide reference material for those 1) studying to be part of the video games industry, those 2) starting up in the video game industry, and those 3) strengthening their position in this industry. By offering a marketing perspective based on a vast array of research and experience in education, this book's aim is to communicate how this knowledge affects the video game industry specifically. Through communicating the basics of marketing and how this can be applied in video game development, this book will unleash the potential in video games to reach a wide audience and appeal.
We're looking forward to present the book to you in 2015!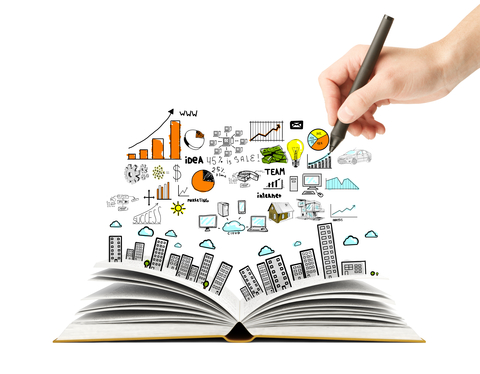 In March I was asked to step in as deputy director for a join research program between the arts faculty and the business school called Business and Design Lab. This research program has both a master in Business and Design, as well as research activities involving both researchers from the arts and researcher from business. Now, we all know that the most interesting research are those projects that exist in the fringe of definitions, on the borders of what areas, or plainly between areas. BDL is design to be just this area. I'm vely priviliged to be part of this until the director is back again.
Last week I spent with the Swedish heavy metal band Mustasch. In order to further explore the culture industries I conducted an ethnographic project, using participant observations to experience touring and playing music. As a field it is very interesting and the observations in many ways also confirmed the understanding I had of this before embaring upon this tour. But there were also another dimension of complexity that I had not expected, of hard work and dedication – to the arts and fans. Hopefully I will be able to explore this in two upcoming papers, one on the practice of celebrity and the other on playing musician. I can only hope this will lead to other interesting projects and papers.
Next week I'm off to Paris to talk about video games and business models. My contribution will be On creativity and business models in the video game industry, somewhat in line with my chapter just published in the edited book Changing the Rules of the Game. The event is hosted by the Innovation & Regulation in Digital Services Chair and Mosaic-Pôle Innovation et créativité of HEC Montreal, and is a conference that is meant to engage both academia and industry on this topic. Many interesting presentations to take part in! Following this conference there is also a call for papers to a special issue in Communications & Strategies in 2014.
In this edited book I have contributed two chapters. The first on creativity:
"In this chapter I will discuss the role of creativity in the video game industry. As this is defined an creative industry it is assumed that whatever happens here is creative, or dependent on creative acts. But I would like to suggest that here is where we have to separate categorisation from process: the category of creative industries from the process of being creative. In that aspect it is a bit unfortunate that the video game industry is categorized as a creative industry, instead of a cultural industry. This would have solved the issue of category and process. Of course, there are aspects of this industry that can, and should, be defined as creative; although other parts are stifled by an inability to change normative patterns. Aspects of the industry that have been institutionalised and inflexible for changes that creative acts can bring with it. I would like to argue that the creative aspect in the video game industry are to be found in most part of the value chain, just as creativity can be found on many other industries – not defined as creative (or belonging to the category of creative industry to be exact). This mean that there are game developers that are very creative, but this also goes for publishers, distributors, sales and games consumers (gamers): new business models, utilising new technology for new gaming experiences, renegotiating gaming and so forth. Thus, the content in a game is not per definition the result of a creative process, this could very much be quite the opposite. Neither is the content of a game creative just because it is the result of an artistic process. We have to separate artistic work and creative work: artistic work does not necessarily have to be creative. Video games are cultural products that has the ability to bring forth creative aspects in its production, distribution and use."
And the second (co authored with Timpothy Wilson) on consumers:
"In this chapter we discuss how the consumer is made part of the development of video games, from sales to co-production. The role of the consumer, however, is neither straightforward nor easily defined because video games, similar to other cultural products, do not follow a simple development pattern of definition and production. A discussion of the role of the consumer in the context of cultural products, and of video games specifically,  is therefore of particular importance. In this chapter we will therefore focus on the person for whom games are ultimately created for, the gamer. Like any other industry, the video games industry comprises a large number of different actors, and the value chain in the development of video games (Zackariasson and Wilson, 2012) could be described as follows: developer – publisher – distributor – retailer – customer – consumer. But, the consumer, as end user, is not merely the final participant in the value chain. The consumer is an important actor for sending feedback back along the value chain, in order for value to be created throughout the process of delivering a video game."
The second paper we're presenting at NFF is co-authored with Ulf Dandqvist. This is another paper on the video game industry.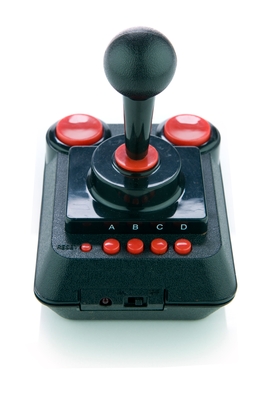 Abstract: The video game industry has today established itself as one of the largest entertainment industries. It is, just as the films industry, producing a product that is dependent on both artistic knowledge and business knowledge. Today the industry are suffering from a creative inability when it comes to the actual games – although it manages to find all the more creativity when it comes to finding successful business models. This paper reports on a longer study of Swedish game developers and how they find a way to distribute games in a market moving from the physical to the digital.
As usual you can find all paper on academia.edu
Next week I am off to the 22nd Nordic Academy of Management. This year it's located in the lovely city of Reykjavik. This year I am presenting two papers. The first one is based on my rcent studies on the Swedish Touring Car Championship and sponsorship. Just a short outline of the field and a first feel for the area.
Abstract: It is argued that cold fusion will be the next-gen in energy production. Just as sponsorship will be the next-gen in creating sales. To this date it could be argued that both of these are based on hopes of a divine intervention – something extraordinary. In this study of the Swedish Touring Car Championship I am mapping out the actors that have made themselves part of the practice. It is clear from this that there are some truth in claiming the uncontested efficiency of sponsorship, but any sponsorship that stand a chance for success is long term commitment and a business relationship. In the case of STCC this long term sponsorship has contributed to a normalised branded space, just as in any other motorsport.
All papers are avalible on academia.edu
In November we are arranging a colloquium on gamification of business. The aim of this event is to critically asses the value and contribution of this concept as it is applied on business processes. If you are interested in participating, please sign up no later then August 31.
Following a long time personal interest in sponsorship I am now embarking onto a new research project where I study how sponsorship are practiced. Although the field recieved much attention in the turn of the century there are today quite few empirical studies on sponsorship.
One of the field in where sponsorship has had a huge impact is motorsports. Today it would be imporrible to imagine this sports withoutout the branded colours and logotypes invading every space. There are some evidence that sponsorship has an impact on sales, or stock value. But talking to orgnizations and teams it becomes evdent that the picture is more nuansed then that. The practice of sponsorship creates a network or both private and public actors that enable interaction – for pleasure and business.
The aim of this project is to create knowledge of what sponsorship actually consist or. What do actors do when thay do sponsorship? At this point I am looking for ways into STCC, the largest actor in the Swedish motorsport scene. I hope to keep you updated with results of this study down the road.
Following the increased interest in studies based on practices we are  starting a research group at University of Gothenburg in 2013, focusing on Marketing as Practice. Taking a starting point in studies on marketing as constructs and the practice of 'doing' markets and marketing (e.g. Callon, 1998; Araujo et al., 2010; Callon et al., 2007; MacKenzie, 2009; MacKenzie et al., 2007; Cochoy, 2008, 2010; Kjellberg & Helgesson, 2006, 2007; Araujo et al., 2008) we aim at contributing to the academic dialogue.
We will do this through continuing discussing ongoing research projects, invite other academics, create a presence at conferences and publish in relevant journals. If you have an interest in this field, please contact us and we will look into possibilities for collaborations.